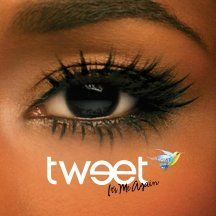 Tweet is very excited about her latest CD IT'S ME AGAIN. IT'S ME AGAIN hit stores on March 22nd. The single TURN DA LIGHTS OFF can be heard on the radio now.
What's different about this CD?"The first CD was dark and timid. Now I'm in a happier time in my life. I've grown as a woman and artist and it depicts happier times."
If you're interested in the entire interview, please contact me directly at
sheliagoss@aol.com
.

said...
I got the CD last week. It's good.
Shelia
said...
The CD is better than the first one to me (which was hard to beat). I'm glad you enjoyed it. If you send me an email, I'll send you a link to the full article.