THE MEMOIRS OF A WRITER
R & B Singer Nivea is back with Complicated
R & B singer
Nivea
was jovial and displayed a great sense of humor during the course of our interview. Some of her past hits were
"Laundromat"
and
"Don't Mess with My Man."
It's been more than a hot minute since Nivea's had a new release, but she's back and this CD,
COMPLICATED,
is better than her first one.
Nivea has worked with some heavy hitters on this CD, from Lil' John, R Kelly, to her husband/producer "The Dream." The first single,
"Okay"
features the King of Crunk, Lil' John, and has gotten a lot of airplay. It has become the unofficial "Ladies Anthem," Nivea added. As a listener, it's hard not to bop your head when you hear it.
If you're interested in the interview, please contact me directly at
sheliagoss@aol.com
.



Nivea's sophomore release—COMPLICATED hit stores on May 3RD.

http://www.niveamusic.com.



Check back next week when I post a contest sponsored by Nivea, as she celebrates her new release.


HAPPY BIRTHDAY BIG DADDY
Today is my grandfather's birthday. He's lived through a lot but yet finds joy in the simple things of life. One thing's for sure,there's no guessing with him, because he's never been one to bite his tongue. He'll tell you exactly what's on his mind.

He's the man I most admire. I have always been able to depend on him for his honesty and words of encouragement. His sense of humor is priceless. He's what some would call a good storyteller. I love to sit around and listen to him tell stories of the "old days." He's "walking history."

Him and my grandmother have been married for umpteen years (I can't remember exactly...but it's been over 50 years). I don't see how. I can't even make it down the aisle once...lol But seriously, if they can do it, whenever I do grace the aisles to greet my groom, I hope to be able to see just as many.

Happy Birthday Big Daddy...and many more.
Tranquil Moments & TORI AMOS' CD The Beekeeper
Listening to Tori Amos latest CD, THE BEEKEEPER, gave me the urge to pull out my Tranquil Moments Bath Beads, scented candles and relax in the tub. The music is soothing and her singing relaxes you after a long day at work.
I've heard some of her songs played on the radio in the past, but this is the first time I've taken the time to listen to her entire CD. Although she has some soft melodies, I really enjoyed listening to the mid-tempo cuts.
Sweet the Sting is my favorite song from the entire CD. It's track #2 and it took me awhile to stop pressing repeat so that I could continue to listen to the remaining songs on the CD. Track #4, Jamaica Inn and track #16, Hoochie Woman, are some of my other favorites.
The music made you feel like you were in the rainforest and with some of the titles, you can tell Tori had a "nature" theme going.
Overall if you are looking for a CD that sets up a relaxing atmosphere, then you will not be disappointed in Tori Amos' latest music contribution, THE BEEKEEPER.
Goals Update
I had so much personal turmoil that I ended up doing Wednesday's tasks on Tuesday. At first I couldn't write a word, but I needed my writing to take my mind off my problems. It helped. The joy of writing...it can take the pain away (even if for a moment).
Goals for the Week
Several groups I'm in asked the question, "What are your goals for the week?" I usually write in my journal what my goals are, but this week, I'll post them here.
Monday
- Finish character chart on characters for new manuscript
Review synopsis/outline before writing
Update Blogs
(STATUS: MONDAY GOALS COMPLETED)
Tuesday
- Write a couple of chapters
Go to Post Office
Wednesday
- Write a couple of chapters
Write book review/cd reviews
Finalize Nivea interview/article and submit
Thurday & Friday
- Write a couple of chapters
Update Blogs
BY THE END OF THE WEEK I WILL BE STEPS CLOSER TO A FINISHED MANUSCRIPT
Sumeet - Agony Available Now
Sumeet's
debut CD
DEEPER
is filled with some great dance tunes and mid-tempo songs that will have you bopping your head. Some of you may have heard of
Agony featuring Elephant Man
. There are snippets of each song on her website. I feel you'll agree that this is a CD worth adding to your collection.
How did you come up with the name Sumeet or is that your birthname?

Sumeet is my given birth name. It means 'good friend,' which is cool, because I try to be. Of course nobody could pronounce it correctly in school - I was mostly called Summit. Rather odd, considering my name is spelled exactly as it sounds. My teachers tried to call me Sammy for a while to make it easier, but come on, Sammy? I wasn't really feeling that!
Who chose the songs for your CD and did you write any of the lyrics?

I chose the songs for the album along with the guidance of my manager/producer, Amil. I trust his opinion and advice over anyone, so between the two of us we fine tuned the choices and if there was any song either of us weren't feeling, it didn't make the album...

You've already collaborated with Elephant Man, who else would you love to work with?

Elephant man was great… I've been a fan of his for years so it was great when we got the opportunity to work with him. A dream of mine would be to work with Prince, the ultimate performer. Now that would be incredible! I'm in such awe of his skills, I'd probably just sit here, tongue-tied, watching him work. There's just so much to be learned from him! He would be my number one pick, hands down!



If you're interested in the entire interview, please contact me directly at
sheliagoss@aol.com
.



AGONY is available now. To visit her website, paste or click this link:

http://www.sumeetmusic.com
WRITING TO MUSIC
I love writing to music. I recently received the BODY & SOUL set (stay tuned for the reviews). I listened to one CD already and I must say it will put you in the most romantic mood. The music was able to take my mind to a place where I hadn't been in awhile. The next time I need to write a romantic scene, I know exactly what CD to pop into the CD player.
When I get a momentum going, I either listen to some neo-soul or pop. My mind seems to be more alert and my fingers seem to tap faster while it plays in the background.
Music and writing goes hand in hand. Well in my opinion anyway.
I'm even known to listen to some hip-hop when I'm writing a club or party scene.
How does music affect your world?
Celebrate Poetry Month and Support a Good Cause
SPECIAL DONATION
During the month of April, when a copy of "YOU BECKON"
is purchased the purchaser can email the name and address of one of their favorite
Women and Children Assistance Centers
and a copy of "YOU BECKON" will be sent to the center in the purchaser's name.
(As long as current available supplies last. It is void where prohibited by law!)
A Poetry Blast from the Past
The Poetic Flava Family is what we called ourselves. It's been awhile since we collaborated. This was a poem on one of my old websites. I miss writing with the twins. Funny how we let time slip on by. Maybe they'll see this blog and contact me.
Broken Promises
by Shelia M Goss and Miguel A Wilder
Can you feel the pain, your broken promises have caused?
If lying was a felony, you would have broken the law.
Can you see the agony your broken promises has put me through?
My heart is like a child's skinned knee, bruised, bloody, and raw.
You promise to make it up to me somehow and someday.
However, tomorrow never comes and someday is so far away.
My heart is now as broken as your promises. Why can't you keep it real?
Can you please, for once, stop, and think of how I feel?
I gave you my heart with the promise of your love.
You took my loving heart and erased all of the trust.
I thought you truly loved me. What was I thinking of?
I must have mistook your love for lust.
When all is said and done and you've gone your merry way;
Remember the way you treated me, will come back on you someday.
You will find heartache in any other love you seek.
You'll feel every ounce of pain you've put me through, until it makes
you weak.
Now you want to act concerned as I walk towards the door,
Why are you crying and what are you begging for?
You're going to be sorry when I'm gone, but I must do for me, and my
life will carry on.
I will make it dispite all your doubting Thomas's. There is life after
broken promises.
As I come to a close, I have one more thing to say.
If the truth be told, I don't think I loved you anyway.
I loved who you used to be, but now you're someone else.
I'm now also guilty of broken promises, the ones made to myself.
copyright 1998 by Shelia M. Goss and Miguel A Wilder
Shakira - Latin Rock's Rising Star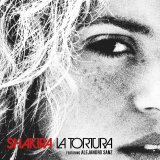 Colombian-born
Shakira
has become one of Latin Rock's most popular rising stars. This multi-talented singer will make a comeback in 2005 in a big way with the release of a two part album.
The first CD,
Fijacion Oral 1
, will be released on June 7th and
Oral Fixation 2
in November. I've seen double CD sets, but this is the first time I've heard of a two part album release.
Shakira comments, "I did not set out to make two albums when I began the writing process but suddenly I realized I had written sixty songs, some in English and some in Spanish. Twenty of these songs were selected and divided up by language to make two different albums."
"La Tortura" will be the first single and can be heard later on this month. It's in Spanish and features Spanish superstar Alejandro Sanz.
Shakira has received three Latin Grammys and won the Best Latin Pop Album Grammy for her MTV Unplugged album.
Content copyright © 2005 by Shelia M. Goss. All rights reserved. If you wish to use this content in any manner, you need written permission.
Anna Nalick's CD "Wreck of the Day" Debuts

Anna Nalick's new CD,
Wreck of the Day
, hit stores today. If you're a fan of Tori Amos, then you'll definitely love this one. Anna is not only a singer, but a skillful songwriter. The lyrics of her songs are what I most enjoyed about this CD; although the music behind it wasn't too bad either. It's the kind of CD you can put in and just let it play. Having,
Breathe
, as the first single, was a good way to introduce the singer to the listening public. Overall the CD reminds me of my younger years and brings back good memories.
If you're interested in the interview with Anna, please email me directly at
sheliagoss@aol.com
.
Temporary Employment
I'm currently on a temporary assignment.
The company's name is unimportant and actually if they do a name search they may be surprised to find out about this blog, among other things. But since it's a temporary job, I have to be honest, if they go through that much trouble to do a search on the internet, they need to find it.
Now of course if I didn't need the money, I wouldn't be working at this particular place. Why do regular employees look at "temporary" employees different? Do they think their job is in jeopardy and you'll be their replacement? They don't have to worry about that with this particular job. I tried to make suggestions that would improve their productivity, but it fell on deaf ears. So I've resigned myself that they are not paying me enough to stress over anything and they will get exactly what they pay for. I will do my job and allow them to live in constant confusion.
They assume because I'm "just a temp" that apparently I have no experience. They don't realize that they're sitting on a gold mine. Personally, I wouldn't pass up picking my brain and utilizing my skills to make their jobs easier. But maybe if I did bring some order around there, they would be without jobs.
Hmmm.
They are not paying for my expert skills anyway, so I shouldn't concern myself with it. I just hate to see people doing things backwards. If I see something that will benefit everyone, then I will do my part. But, you can't help some folks.
I've worked in corporate America for over ten years, but after being downsized after being at a company for 8 years, my attitude about the workforce changed. Since 2001, I've been a contractor. Whether it be for coordination work (what I'm currently doing) or using some of my many other office management or technical skills, I noticed the attitude of "permanent" employees. I hate to tell them that just because it looks like their job is secure, it's not. So don't look down on me, because you may be walking in my shoes next year, next month, or today.
No matter whether I'm working or not, I still have at the minimum, 2 jobs. When I'm in between contracts, I use the time to write and look for another assignment. When I'm working, I juggle writing, working, marketing, promoting, etc.
I have to admit the last few weeks have been draining, but I can't stop writing. I can't stop promoting and right now I can't stop working. (Not until I either get a good publishing deal or sell a few movie scripts...whichever comes first).
After attending the Women's Conference today, I feel inspired to keep on doing what I'm doing no matter what. One speaker spoke about something that pertains to how I've been feeling. I felt as if God delivered a special message for me because he knows what's been tugging at my heart.
In the words of
Eric Pete, author of Gets No Love, "Can't Stop, Won't Stop."
An Interview with Devon's Ghost Star Karan Ashley
From Music to TV to Films, an interview with Karan Ashley


Karan Ashley is known worldwide as Aisha Campbell, the Yellow Mighty Morphin' Power Ranger. Her current project is the movie "Devon's Ghost." Talking to her felt more like chatting with an old friend than an interview. Although she currently lives in Los Angeles, it's clear that she has not forgotten her roots. Born in the small town of Odessa, Texas, she grew up in the Dallas area. Her latest movie, Devon's Ghost, brought her home. Over 90 percent of the film was shot in Dallas and some of the cast consisted of the area's local talent.

The multi-talented actress, believe it or not, first entry into show business was in music. She was a member of the girl group, KRUSH, back in the early 90's. So not only can she act, but she can sing. And that's just the tip of the iceberg. She's also a writer and producer.

When working on the popular kids show, Mighty Morphin' Power Rangers, Karan recalls the 15 hours days, 2 to 3 episodes a week schedule.
If you're interested in the entire interview, please email me directly at sheliagoss@aol.com.
Devon's Ghost has been picked up for international and domestic distribution. The domestic (U.S. and Canada) release date to video stores and retail outlets, for rental and purchase, is MAY 10TH, 2005. You will be able to find it at places like BlockBuster Video, Amazon.com, Hollywood Video, etc.
To read more about
Devon's Ghost
and other projects that
Gag Order Films
is working on, please visit their website:
http://www.gagorderfilms.com
.
MY IDEAL MAN IS DENZEL, WHO IS YOURS?
L Goss - My Dad - Gone But Not Forgotten (1947-1996)
Today would have been his birthday had he lived. As I looked for a picture to place for this post, it was ironic I found a blue dove on one of my old websites. Blue doves was on the casket. It's been 8 years since I saw him on this side, but sometimes it feels like it's been longer and other times, it seems like he died yesterday and the grief is overwhelming. I was so busy at work and also working on a freelance assignment that was due by noon on Thursday, that I barely had time to think. I know why, because if I had time to think, I would get depressed. God knows what you need when you need it.

I wonder if he would be disappointed in the way my life has turned out or if he would be proud that I finally pursued my dreams. It took his death for me to see that I didn't have to wait until I retired to pursue it.

Words can't express how I feel when I think about all of the times I could have done more, said more, while he was living. All of the senseless disagreements no longer matter when your father is no longer here in the flesh. If it wasn't for my belief in the Heavenly Father, I would have fell apart when it happened. I have to draw nigh to the Lord to get through the down spells that come my way when I think about how my Mom lost the only man she loved, how my baby brothers are too without an earthly Father. I wonder if my baby brother would be where he was if my Dad was still alive. I wonder if I would be who I am today if he were still alive.

Today was not a bad day, just a day that when I was younger had no idea that I would be facing so soon. He died before his 50th birthday from a disease that once identified is hard to treat--lung cancer. Every time I hear someone say that "so and so" has lung cancer, I know their time is near. One of my friends lost her mother yesterday to cancer. A mutual friend just emailed me about it. The funeral will be in Dallas. My heart aches for my friend. I pray that she will allow herself to grieve and know that the angels are celebrating the homecoming of yet another saint.

The day my Dad died it was a beautiful fall day. Today, the day that would have been his birthday, was a beautiful day. I'm getting teary eyed so I'm going to end this post here in a minute.

I thank God for the 28 years I had. I was a Daddy's Girl and with your passing, I'm learning more and more that I'm still a Daddy's Girl, but this time I'm referring to my Heavenly Father.
I thank my earthly father for allowing me to see his spiritual transformation before he left this earth. I want to thank him for allowing me to know in my heart that he is in a better place and that he's no longer in pain.

I promised myself I wouldn't cry, but I did anyway.
MY INTERVIEW WITH LISA MARIE PRESLEY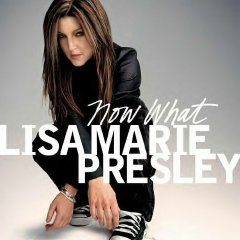 If
Elvis Presley
was the King of Rock N Roll, then his daughter,
Lisa Marie Presley
is surely the Princess. Her new CD
NOW WHAT
is filled with good music and lyrics and should keep her fans happy while gaining new ones.
Why did it take her so long to actively pursue a music career? Lisa Marie says,
"Music has always been in my system… It took me awhile to do my first CD because I wanted to be taken serious and for it to be professional."
If you're interested in the entire interview I had with Lisa Marie Presley, please contact me directly at sheliagoss@aol.com.
My Interview with R & B Singer Tweet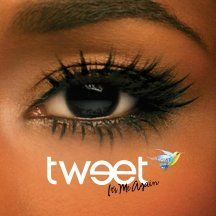 Tweet is very excited about her latest CD IT'S ME AGAIN. IT'S ME AGAIN hit stores on March 22nd. The single TURN DA LIGHTS OFF can be heard on the radio now.
What's different about this CD?"The first CD was dark and timid. Now I'm in a happier time in my life. I've grown as a woman and artist and it depicts happier times."
If you're interested in the entire interview, please contact me directly at
sheliagoss@aol.com
.