THE MEMOIRS OF A WRITER
Who Is Ebony Eyez?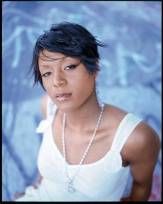 Ebony Eyez
is one of the few female rappers you'll hear on the airwaves. If our interview was any indication, she plans on making her own mark and will be around for a long time.
Shelia Goss: How do you feel about being compared to Lil' Kim or Foxy Brown?
Ebony Eyez:
No problem… I grew up on them…people can only compare me to ones that came before me…as time go forth, I can prove myself.
Shelia: You have some "In Ya Face" type lyrics. No pun intended (smile) What inspires your writing?
Ebony Eyez:
I let the music speak to me a lot…It tells me where I need to go with my lyrics…everything in life sparks something.
Shelia: If you weren't rapping, what would you be doing?
Ebony Eyez:
It would have something to do in entertainment, such as writing books or movie scripts.
If you're interested in the entire interview, please email me directly at
intheknow2005@aol.com
.
Weekend Getaway
***WEEKEND GETAWAY***
Ladies and Gents, I'll be offline for the next couple of days. I'm going to an EXPO and hopefully to also hang out with a few friends. I need to get away from the day to day anyway...so here's to de-stressing :)
The Inner Beauty Movement Review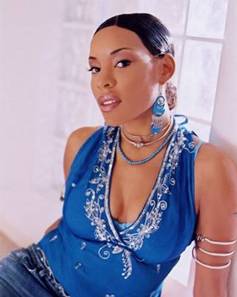 Lina's
CD -
The Inner Beauty Movement
contains 18 tracks.
Lina
has the type of voice that reminds you of some of the old school artists. I put her in the same category as
Phyliss Hyman
(which by the way was one of my favorite artists). My favorite cut on the entire CD is
"Leaving You."
She tells a lover that she's leaving him, but not for someone else, but for herself. Now that's deep. There are other songs on the CD that will speak to the heart as well. Another favorite is the song featuring
Anthony Hamilton
,
"Around the World." "This Time," "Smooth,"
the opening song --
"My Fix,"
and
"It Could Be"
are others that I found myself playing over and over again.
The Inner Beauty Movement
is a CD that can be enjoyed by yourself or around a significant other. I don't know if it should be categorized as neo-soul or easy listening, because to me it was just plain old good music.
If you like good music with some meaningful lyrics, then
The Inner Beauty Movement
, would make a nice addition to your music collection.
Contradictions
Why is life full of contradictions? It goes all the way back to grade school. Your teachers say one thing, but they do another. Your parents tell you one thing, but like that old motto "Do as I say, not as I do" seems to hold true. When you grow up and work, your company promises you one thing and the next thing you know, you're a statistic--part of downsizing.

Love is like that too. To quote R Kelly, "My mind is telling me no...but my body is telling me yes" seems to be the norm. Why do we continue to stay in relationships that threaten our mental wellness?

Lately, some people close to me seem to be full of contradictions. They claim to have my best interest at heart, but yet do things that affect the outcome of a lot of things. For once, I wish they would be upfront. I'm tired. Tired of dealing with it all, so all I can do is start letting go.

There's one individual who was dead set on getting to know me; however they are full of contradictions too. They made a mistake by failing to look beneath the surface. All they see is the possibilities of what I can do for them. Fortunately they were found out before I invested too much time or energy. Several things contributed to me finding out their true agenda. What put the icing on the cake is when they last called me. During the course of the conversation, they asked me how I was doing. My response, "I'm not doing too well. I have a lot on my mind." They pretended not to hear and continued the conversation as if I said, "all was well." That was a big mistake on their part. It wasn't really a test, but it was the perfect opportunity to see if this new person was real or fake and would take the time to get to know me and be concerned about me. Of course, if I didn't want to go into details about what was ailing me at the time, I would have told them so. To ignore the fact that I brought it up was a no-no. Now that I know they are fake and could really care less, voice mail has become the answer to their calls.

When I see them in person, they get the fake greeting and my attention span is totally taken up with whoever else is around and if no one else is around, my handy cell phone mysteriously calls for my attention.

Life and it's Contradictions.
CONFUSION
Confusion is a state of mind
Often times I find myself there because your actions don't match your words.
Not once have you officially apologized for what took place, but instead I
Find you acting as if life is status quo. When in fact
Until I can see things much more clearly, we're as
Seperate as two people who were once in love could be.
In fact, it was your idea to go our seperate ways.
Originally opposed to the idea, I can see a light at the end of the tunnel.
Nothing will ever again get in the way of my peace of mind.
Review of The Emancipation of Mimi - Mariah Carey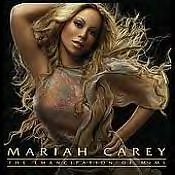 The Emancipation of Mimi
CD is by far one of
Mariah Carey's
best works yet. The single
WE BELONG TOGETHER
is what prompted me to get the CD. Every time I heard it, I had to turn up the volume. From the song
It's Like That
to
Fly Like A Bird
, the entire CD is well worth listening to. You will not be disappointed.
My favorites are
We Belong Together, Shake It Off
(the lyrics fit perfectly for those trying to break "emotionally" free from a relationship),
Mine Again
(this slow jam is another one that I play over and over again)...
Say Somethin
(I like the addition of Snoop's smooth voice)...Twista teams with Mariah in
One and Only
....
Your Girl
and Jermaine Dupri on
Get Your Number
...actually, I like the entire CD.
Rarely am I able to put a CD in and let it play without using the remote to hit the "skip" button.
The CD has dance tunes, mid tempo and slow jams to fit every mood. Mariah's voice was a pleasure to listen to. The lyrics on
The Emancipation of Mimi
were superb.
Mariah Carey
is back and her voice has been set free to do what she does best and that's sing.
The Emancipation of Mimi
is available in stores now.
Music is Universal - Sarah Blasko
Sarah Blasko, an Australian singer, has a sound that's universal. The Overture & The Underscore is her debut CD. I didn't know what to expect when I first got the CD. The music doesn't overshadow her voice. The lyrics is what made me take notice of this new singer.

There are eleven tracks on the CD. The following four are the ones that stood out to me:


Sweet November

Beautiful Secrets

Counting Sheep

Don't U Eva


Open up your mind and enjoy the sounds of Sarah Blasko.

The Overture & the Underscore is in stores now.
I ONCE BELIEVED
I once believed that if I loved the one I was with unconditionally, that they would return the love unconditionally. Not only would they love me, they would always have my best interest at heart.

I once believed that if I opened up and just be myself that a person would learn to appreciate me for who I am and not for what they could get out of me. I thought communicating my innermost thoughts and feelings would bring us closer and that maybe my opinion actually did matter.

Reality stung when I realized that I was the only person in love, not him. Feeling as if I spent wasted hours and wasted years on something that was not to be; wondering sometimes hopelessly if I'll ever find true love or continue this life's journey by myself.

--Shelia M Goss
Contest Sponsored by Pop Critic & Author Dorrie Williams-Wheeler
In celebration of the release of her latest book-
Sparkledoll.Com-Reflections, Celebrity Interviews, and Behind the Scenes with Author and Pop Culture Critic Dorrie Williams-Wheeler
Sparkledoll Productions is sponsoring the JULY CONTEST.
Entering is easy. All you have to do is send your name and email address to
myinvisiblehusb@aol.com
with the correct answers to the following 3 questions (Hint: All answers are on my blog):
1. Name at least 1 movie I absolutely adored.
2. Name at least 1 Bad Boy Records group that I've interviewed.
3. What is my favorite vacation spot?
BONUS: True or False. I interviewed Elvis Presley's daughter -- Lisa Marie Presley.Grand Prize:
1 Autographed copy of
Sparkledoll.Com-Reflections, Celebrity Interviews, and Behind the Scenes
1 Autographed copy of
Be My Sorority Sister-Under PressureFirst Prize:
1 Autographed copy of
Sparkledoll.Com-Reflections, Celebrity Interviews, and Behind the ScenesA word from the author:
"Sparkledoll.Com-Reflections, Celebrity Interviews, and Behind the Scenes is a professional autobiography of sorts. I have been on-line for years. Back in the day, I had a popular Marcus Camby fan site named Cambyism. Imissthe80s has been online for four years. Thabiz is a buzzing celebrity interview and pop culture site. I've been a writer for as long as I can remember and I share the concept to conception details of my books and websites. The pictures in the
book are candid. I know I wrote it so I'm biased, but I think it's totally awesome. I've never seen a book like this. It's so personal, I really feel like people will
know what I have been through and the challenges I face as a writer, military spouse, mother, and female entertainment journalist."
Sparkledoll.Com-Reflections, Celebrity Interviews, and Behind the Scenes synopsis:
Go deep with author and entertainment journalist Dorrie Williams-Wheeler as she gives readers an up close and personal tour of her professional life. In this break every rules book Dorrie speaks in conversational tone about how she made the transition from screenwriter to published author and entertainment journalist. She shares the concept to conception details of her fiction and non-fiction books & various popular websites she has operated over the years. Find out everything about her entertainment and celebrity interview site Thabiz and the eighties nostalgia and pop culture website Imissthe80s. Professional accomplishments aside, she still manages to balance being a military spouse and the mother of two children under age five.
*Diary Entries-Just want makes this neurotic writer tick? Delve into journal entries in which she shares her intimate feelings.
*Dorrie the Designer-Dorrie details how an NBA fan site she created and a website that detailed a notorious football players trial showed her the power of the Net.
*Articles, personal essays, pictures never before published short stories, and more!
*Includes her full text interviews from her entertainment site Thabiz. Book features her interviews with Ciara, Brooke Valentine, Nivea, B5, JoJo, Gerald Levert,Tweet, Cassidy, Mannie Fresh, and many more!
For more details about Dorrie Williams-Wheeler please visit
http://www.sparkledoll.com
No purchase is necessary to win. All entries must be received by midnight July 31, 2005. Void where prohibited by law.
Divas of the New Millennium
Shelia Goss: Please introduce yourself to the readers.
Stacy-Deanne:
Well first I'll start off with where my name comes from. My name is pronounced Stacy-Deanne (Dee-Anne). This is my first and middle name combined to form my pen name. People always wonder about the hyphen so now they know why it's there. (Laughing). I'm twenty-seven and I've been writing professionally since I was nineteen. I am a fiction writer at heart though I write biographies as well. I was born and raised in Houston, Texas where I still live. I am an only child. I had my first novel published in 1999 when I was twenty-one but I didn't know much about the business at the time so I didn't go with a publisher I would normally have gone with if I had known better. Needless to say I didn't obtain the results I wanted with that book but the disappointment I got from that experience only fueled my passion to become truly successful.
Shelia: Tell us about your books.
Stacy-Deanne:
My first book, Sunday Morning was a simple novel about a boy falling in love. I currently have tons of novels that I am getting ready for future publication. My books are mostly mainstream fiction. My characters are from all walks of life, different backgrounds and races. I love to write about stories that take place overseas. I've written a novel that takes place in Amsterdam as well as a book that takes place in Jamaica. I've always been fascinated with travel so I make sure my characters travel as much as possible. Besides Divas of the New Millennium, the full-length biographies of Jennifer Lopez, Mya and Ashanti are due out soon. I will also be releasing a Latino love story soon.
If interested in the full interview, send an email to
sheliagoss@aol.com
.