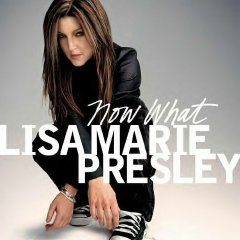 If
Elvis Presley
was the King of Rock N Roll, then his daughter,
Lisa Marie Presley
is surely the Princess. Her new CD
NOW WHAT
is filled with good music and lyrics and should keep her fans happy while gaining new ones.
Why did it take her so long to actively pursue a music career? Lisa Marie says,
"Music has always been in my system… It took me awhile to do my first CD because I wanted to be taken serious and for it to be professional."
If you're interested in the entire interview I had with Lisa Marie Presley, please contact me directly at sheliagoss@aol.com.
said...
I saw her on Oprah too. I was surfing the net and came across this.
Shelia
said...
Anonymous, I really enjoyed talking to her and then turning around a week later and seeing her on Oprah.
princessdominique
said...
You already know I loved your interview. IShe is becoming one of my favorites. She's not a packaged product, she's got an individual sound.
Shelia
said...
(she's got an individual sound)
Exactly. That's what I like about her music too.
Peggy
said...
I am so impressed! You are really pulling in the big ones. I can't wait to see what's next!
Shelia
said...
Soundbyte, I'm glad you're enjoying the posts.