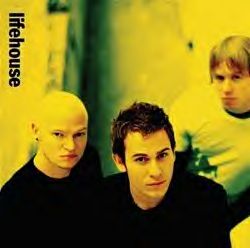 Lifehouse
latest CD is self-titled. These guys have qualities that your mom would love. Here's an interview with the group
Lifehouse.Shelia Goss: Please introduce yourself.
Lifehouse:
I'm Rick, the drummer. Been in the group for over 6 years.
Shelia: How did you all get together to form a group?
Lifehouse:
Original bass player quit during the two year hiatus. We stayed together because of the fans…more R & B than rock. Jason had Lifehouse…I was with another Dream Works artist…we passed each other in the hallways…I got called in for an audition and got chosen to be in the group.
Shelia: Who came up with the name Lifehouse?
Lifehouse:
Jason came up with the name.
Shelia: What's different about this album than your last ones?
Lifehouse:
We've seen peaks and valleys of the record industry. Our first record had massive appeal. The second record didn't live up to the first one. When we did the third album, we had no pressure. We went in and had fun. The CD sounds relaxed because it was relaxing to record…had good vibes and started recording the music…focused on sound…instead of trying to do it all too fast…it was carefree and the magic was there right away.
If interested in the full interview, send an email to
mailto:sheliagoss@aol.com